Sustainable Dairy Partnership
The DSF has been developed by the global dairy sector as a monitoring and reporting initiative that tracks over time, the continuous improvement of the 11 DSF sustainability Criteria as implemented by the DSF membership.  
The DSF has evolved with sharing knowledge and collaboration between members at its core. As such, it operates in a pre-competitive environment.  Recognising that the DSF framework model could also contribute value in the commercial space and to negate the need for developing an additional program for dairy sustainability at this level, the DSF collaborated with the SAI Platform Dairy Working Group to explore the opportunity to take the DSF model, its associated processes and commitments and develop an appropriate resource for use in the B2B space.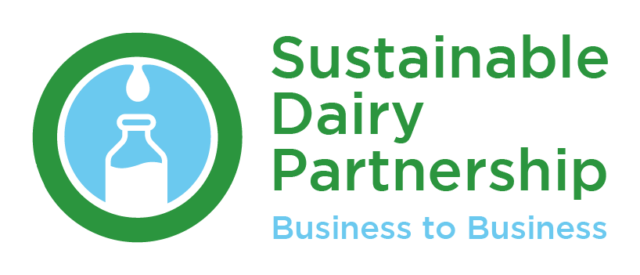 The Sustainable Dairy Partnership (SDP) builds on the Dairy Sustainability Framework (DSF) by requiring SDP users to join the DSF at Implementing Member level and fulfil the associated commitments. 
The SDP combines DSF requirements and additional assurance requirements to provide a unified sustainability approach for use in the commercial relationships between dairy customers and their suppliers.  It supports locally prioritised improvements, systemic change and credible assurance through the dairy supply chain.
By focusing on the management systems of dairy processors, the SDP aims to eliminate duplication and costs associated with multiple audits.  The SDP is designed to facilitate efficient sourcing of sustainable dairy products and to encourage measurable progress on sustainability priorities.
This section of the DSF website is dedicated to supporting the SDP by providing a list of organizations who have fulfilled the initial requirement of the SDP and joined the DSF at Implementing Member level and are actively fulfilling the associated DSF commitments.  This list will be reviewed regularly to ensure accuracy.
Listed on this page are organisations who are DSF Implementing Members.