Biodiversity and dairy production – opportunity or threat?
25/03/2022
Biodiversity and dairy production – opportunity or threat?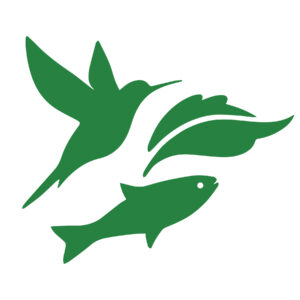 Biodiversity is crucial for both the planet and people, playing a key role in providing ecosystem services, regulation of the climate, pollination, maintaining soil health and adaptation to climate change.  However, biodiversity is currently declining at an unparalleled rate1, creating one of the most urgent environmental issues2.
As society is increasingly realising the importance of biodiversity and the rate of decline, there are growing calls for action.  In recent times in mainstream press we have seen discussions of the benefits of rewilding and afforestation to achieve biodiversity net gain and the advocation of biodiversity credits.  Whilst there are several approaches to rewilding, the common emphasis is on the restoration of ecosystem process, restoring ecosystems to their 'natural' state.  Rewilding and tree planting offer the opportunity to help enhance biodiversity, achieving carbon benefits and improving soil quality, and in the case of biodiversity credits can offer a source of additional income.
However, despite the benefits of rewilding there are also concerns that through the process, too much land might become 'locked up', with decreasing amounts of land available for agriculture production.  Globally, around 70% of land that is currently used to raise cows, is permanent pastureland, this is due to various factors such as its topography and soil quality not being a viable option as crop land3.  Approximately 3% of land used by dairy cows is potential arable land.  However, whilst the majority of land used for dairy farming is not arable land, this land could be used as part of biodiversity enhancing policies, such as rewilding strategies and biodiversity credits.  There is therefore growing competition in marginal land on whether it should be used for food production or rewilding.  This raises important questions for policy makers to consider about how land should be used.
Ultimately a balance needs to be achieved between food production and biodiversity.  As succinctly summarised in 'a world without cows'4 there is a symbiosis between dairy and nature.  Biodiversity directly impacts dairy farms and their productivity, with farms dependent on the natural resources that rich biodiversity provides such as fertile soil, clean groundwater and availability of minerals.  As farms are reliant on biodiversity to operate, failure to support biodiversity threatens production systems.  However, dairy production also has a role in enhancing biodiversity5.  A co-product of dairy production is the creation of a natural organic fertiliser, that when applied correctly, enhances soil biodiversity and is an essential source of nutrients for crop production, reducing the need for synthetic fertilisers.  In addition, strategic grazing can also enhance biodiversity through the processes of selective defoliation, treading and nutrient deposition.
As custodians of land, the dairy industry has the opportunity and can enhance biodiversity if done correctly.  Crucially, farms first need to understand what biodiversity they are working with.  Each farm has unique biodiversity and therefore there cannot be a prescriptive 'one size fits all approach'.  When planning, it is also important to look for opportunities to achieve 'win-win' scenarios.  For example, when developing a feeding plan, thinking about not just cow productivity, but also consider the land and how to enhance fauna through growing different feed crops.  This is at the centre of the DSF's biodiversity criteria aspiration for the dairy sector: direct and indirect biodiversity risks and opportunities are understood, and strategies to maintain or enhance it are established.
The overall message is that, with thought and creativity, farms can successfully balance the needs of milk production with the objective of enhancing biodiversity.  A symbiotic relationship where both systems benefit!  How different will things look when we are planning dairy production wearing our biodiversity lens in the forward planning process.  I wonder what actions you will take differently after considering this article.  Little steps can create huge impact!
If you are a member of the DSF and have biodiversity in your list of priorities (or even if you don't!), keep an eye out for our Biodiversity Community of Interest Group starting in June this year.  Further details will be emailed shortly.
Thanks to Mollie Young, DSF Secretariat Team Member who, having a particular passion for biodiversity, contributed this article.
1IPBES. (2019) Global assessment report on biodiversity and ecosystem services of the Intergovernmental Science-Policy Platform on Biodiversity and Ecosystem Services. Germany: IPBES.
2Pereira, H. M., Navarro, L. M. and Martins, I. S. (2012) Global biodiversity change: The Bad, the good, and the unknown, Annual Review of Environment and Resources, 37:25–50.
3Food and Agriculture Organization of the United Nations. (2011) World Livestock 2011:Livestock and Food Security. Rome, Italy: Food and Agriculture Organization of the United Nations.
4Kanter, M. and Moore, D. (2020) A World Without Cows: Imagine Waking Up One Day to a New Reality, Nutrition Today, 55 (6): 283-287.
5Sizemore, G. (2015) Accounting for biodiversity in the dairy industry, Journal of Environmental Management, 155: 145-153.